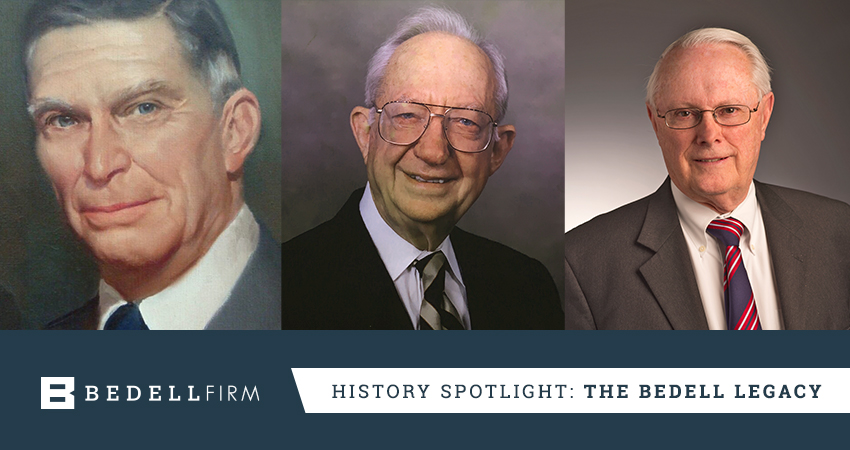 History Spotlight: The Bedell Legacy
Dittmar, DeVault, Pillans & Coxe, P.A. turned 155 years old in 2020, and is the oldest law firm in continuous existence in Florida. The legacy of the firm has been its attorneys. 
Charles P. Pillans, III, C. Harris Dittmar and Chester Bedell spent decades committed to comprehensive legal representation. Pillans retired in 2020 after nearly 30 years at the firm. His 53-year-long career led to his recognition as one of Florida's top attorneys. Dittmar was one of Florida's best trial lawyers. He served as a Bedell Firm Senior Partner for over 40 years. Chester Bedell practiced law for 57 years, and is largely renowned as the most outstanding trial lawyer in Florida.