Henry M. Coxe, III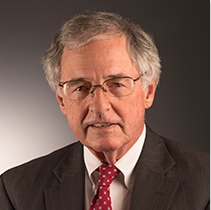 DIRECTOR 
FLORIDA BAR BOARD CERTIFIED: CRIMINAL TRIAL LAW 
Henry M. Coxe, III
DIRECTOR 
FLORIDA BAR BOARD CERTIFIED: CRIMINAL TRIAL LAW 
Hank Coxe received his undergraduate degree from the University of the South (Sewanee) and his law degree from Washington and Lee University. Board certified by The Florida Bar, he specializes in serious federal and state criminal matters. He joined the Bedell Firm in 1996.
Coxe has served as president of The Florida Bar and the Jacksonville Bar Association and has recently served on the Florida Judicial Qualifications Commission and the Florida Supreme Court Innocence Commission. He has been recognized with the highest awards of the Criminal Law Section of The Florida Bar, the Florida Association of Criminal Defense Lawyers, the Florida Bar Foundation, and Jacksonville Area Legal Aid. He is listed in Florida Super Lawyers (Top 10, Top 100 and Jacksonville Top 25), Florida Trend magazine's Legal Elite Hall of Fame, and Best Lawyers in America.
His wife, Mary, is a graduate of Wellesley College and Duke University School of Law. They have three children: Katie (University of Pennsylvania, University of Florida College of Law); Matson (Vanderbilt University, University of North Carolina School of Law); and Anne English (Davidson College, Columbia University School of Law).
---
Learn more about Brian Coughlin, who works closely with Hank Coxe on criminal defense cases.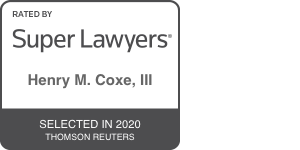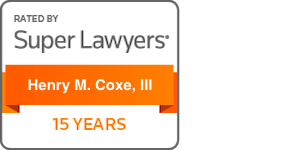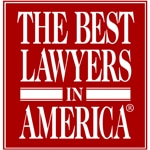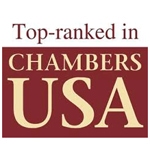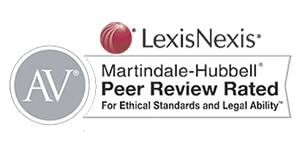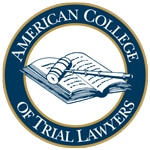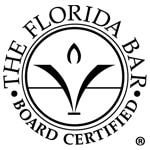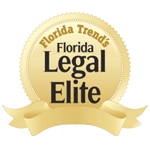 AREA OF PRACTICE
– Criminal defense in both state and federal courts
BAR ADMISSIONS
– Florida
– Virginia
– U.S. Supreme Court
– U.S. Court of Appeals, 5th Circuit
– U.S. Court of Appeals, 11th Circuit
– U.S. District Court, Middle District of Florida
– U.S. District Court, Northern District of Florida
HONORS & AWARDS
– Florida Super Lawyers: (Florida Top 10: 2009-2012, 2014-2018 | Florida Top 100: 2006-2008, 2013, 2019-2020 | Jacksonville Top 25: 2018-2020 | Super Lawyers: 2006-2020)
– The Best Lawyers In America, Criminal Trial (1989-present) in the following practice areas: Criminal Defense: General Practice | Criminal Defense: White-Collar
– Top Ranked in Chambers USA
– Florida Trend's Legal Elite Hall of Fame
– The Florida Bar Foundation, Medal of Honor
– FACDL, Steven Goldstein Award
– The Florida Bar, Selig Goldin Award
– Martindale-Hubbell AV
– Florida Bar President's Pro Bono Award
– City of Jacksonville Pro Bono Award
– Financial/Daily News Lawyer of the Year
– Jacksonville Area Legal Aid, Equal Justice Award
– American Board of Trial Advocates, President's Award
– American Bar Foundation Outstanding State Chair Award (2014)
– Jacksonville Urban League Outstanding Reformer Award
– TEDx Speaker, "When Will Your Child Be Eligible for Parole?"
EDUCATION
– Washington and Lee University School of Law, Lexington, Virginia, 1972, J.D.
– University of the South, Sewanee, Tennessee, 1969, B.A., Political Science
PAST EMPLOYMENT POSITIONS
– State Attorney's Office, Director, Felony Division and Special Prosecution Division
PROFESSIONAL ASSOCIATIONS & MEMBERSHIP
– The Florida Bar, President (2006-2007) Board of Governors (1997-2007)
– Jacksonville Bar Association, President, Board of Governors (1992-1996)
– American College of Trial Lawyers, Fellow
– Florida Supreme Court Judicial Qualifications Commission (2009-2012)
– Florida Supreme Court Innocence Commission
– Florida Supreme Court Criminal Court Steering Committee
– Florida Supreme Court Historical Society, President (2013-2014)
– U.S. District Court, Jacksonville Division, Disciplinary Grievance
Committee, Past Chair
– Judicial Nominating Commission, Fourth Judicial Circuit,
Chairman (1987-1991)
– Judicial Nominating Commission, First District Court of Appeal (1994-1996)
– Florida Bench/Bar Commission, Charter Member
– Chester Bedell Inn of Court, Master
– Jacksonville Area Legal Aid, Past Board of Directors
– National Institute for Trial Advocacy, Faculty Member
– Rotary Club of Jacksonville, President (1992-1993)
– Faculty Member, National Institute of Trial Advocacy, University of Florida