(Pictured from left to right: Past President of The American Bar Association Martha Barnett; Bedell Director Hank Coxe; U.S. District Court Judge Patricia Seitz; and Former Supreme Court Justice Barbara Pariente.)
Florida Bar Convention Highlights
Bedell is proud to have served again as a sponsor for the Florida Bar Convention June 21-24, 2023. Highlights of this year's convention included several panel discussions, a 50-Year Member Luncheon, and a President's Reception.
Bedell Director Hank Coxe was one of three speakers selected to address the 50-Year Luncheon, introduced by Supreme Court Justice Jorge Labarga. Other speakers included former Supreme Court Justice Barbara Pariente and U.S. District Court Judge and former Florida Bar President Patricia Seitz.
During the annual dinner of past Florida Bar presidents, Hank presented the Alan Bookman Leadership Award to attorney John Agnew of Ft. Myers. Past presidents of The Florida Bar and current and past Board of Governors members were in attendance.
Hank was selected by the Criminal Law Section of The Florida Bar to moderate a panel discussion at the convention: "Wisdom of the Ages: A Blunt Discussion About What's Going on in Florida and What We Are Going to Do About It."
The roundtable discussion provided conference attendees with an engaging opportunity to explore pressing legal matters that currently impact the state of Florida and collectively brainstorm strategies for positive change. Panelists included retired Supreme Court Justice Peggy Quince, Third District Court of Appeal Judge Kevin Emas, 15th Judicial Circuit Public Defender Carey S. Haughwout, and veteran Miami criminal attorney Roy Black.
Additionally, Hank chaired a panel for the Masters Seminar on Ethics. The panel consisted of Gwen Daniel (Tampa), David Rothman (Miami), Skip Smith (Palm Beach), and Warren Lindsey (Orlando).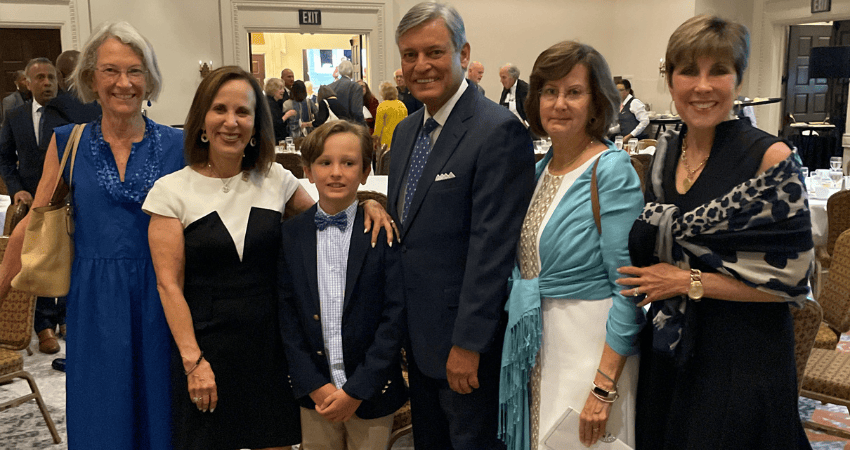 (Pictured from left to right: Mary Coxe, Justice Pariente, Teddy Fackler, Supreme Court Justice Jorge Labarga and his wife Zulma Labarga, and Former President of The Florida Bar Edith Osman.)
Passing the Gavel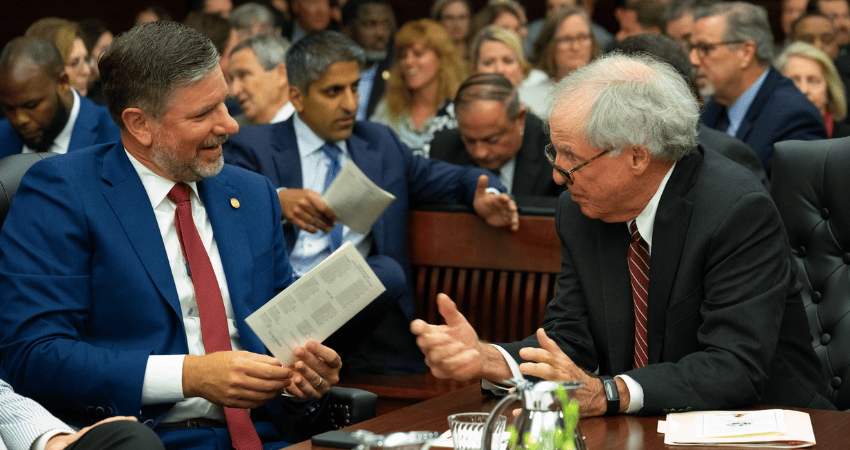 (Pictured from left to right: Florida House Speaker Elect-designate Sam Garrison and Bedell Director Hank Coxe.)
Bedell Director Hank Coxe was the Master of Ceremonies for the passing of the gavel from Chief Judge Mahon to Chief Judge Day on June 27th.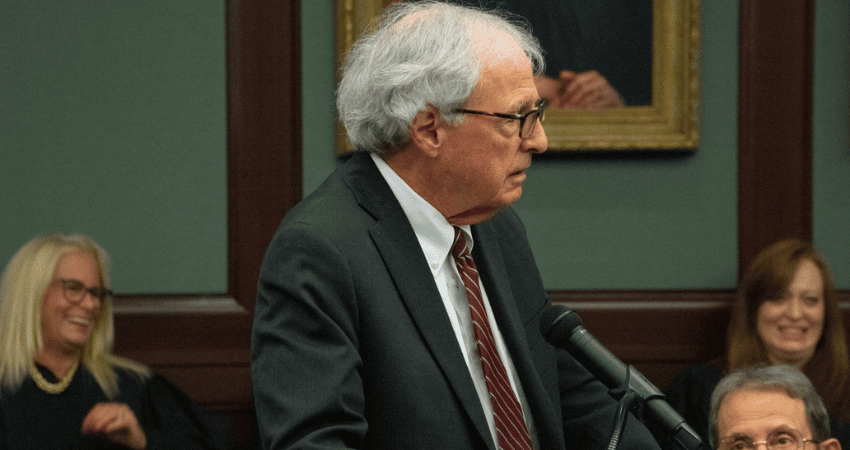 (Pictured: Bedell Director Hank Coxe.)
At Bedell, our attorneys are active in several professional organizations, including The Florida Bar, the Jacksonville Bar Association, and the Federal Bar Association. Click here to learn more about our firm's professional and community involvement.
About Bedell
As the oldest law firm in continuous existence in the State of Florida, Bedell has a long-standing history of providing exceptional legal services to our clients. Our core practice areas include civil, criminal, and family law litigation. If you have a legal matter that requires a depth of experience, contact the Bedell attorneys at (904) 353-0211.