(Top row, from left to right: Katie Lob, Amelia Lob (1), Maya Jamison, Gem Davis, Erica Cruzat, Lidija Barauskas, Sarah Niss, Sam Reber, David Barksdale, Gwandos Ward, Hank Coxe. Front row, from left to right: Bryson Jamison, Roman Jamison, and Willie Davis.)
Bedell Sponsors 2023 Great Fire Run
The Great Fire Run, organized by the Jacksonville Historical Society, was held on May 6th, 2023 to honor the anniversary of the devastating Great Fire that ravaged downtown Jacksonville on May 3, 1901. This year, Bedell had the honor of sponsoring the Great Fire Run on the 1901 Club Great Fire Survivor level as a business that pre-dates the tragedy.
The Great Fire that struck Jacksonville in 1901 originated at the intersection of Davis and Beaver Streets before engulfing a significant portion of downtown Jacksonville. The catastrophic blaze resulted in the decimation of numerous structures, including the library.
Following philanthropist Andrew Carnegie's generous donation of $50,000 in 1905, reconstruction commenced on Jacksonville's central library, the Carnegie Library. In 1984, the Bedell Firm took up residence in the building.
Thank you to the following participants and supporters for representing Bedell:
Katie Lob
Amelia Lob
Maya Jamison
Gem Davis
Erica Cruzat
Lidija Barauskas
Sarah Niss
Sam Reber
David Barksdale
Gwandos Ward
Hank Coxe
Bryson Jamison
Roman Jamison
Willie Davis
Congratulations to our very own age group winners Lidija Barauskas and Amelia Lob (age one)!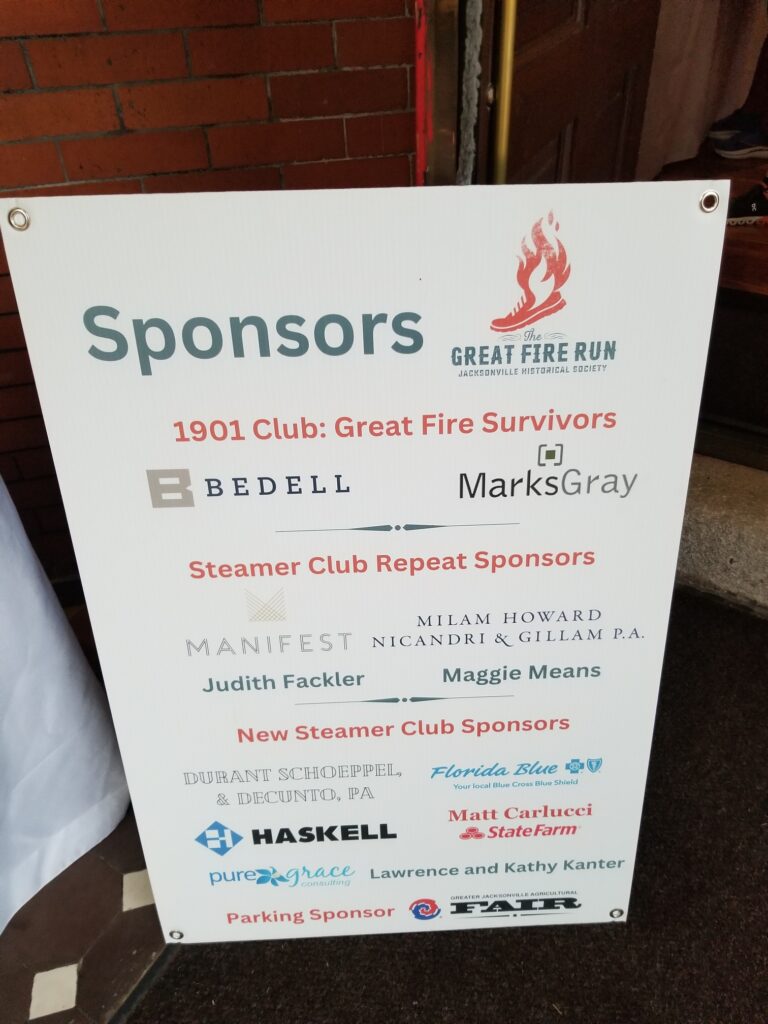 About The Bedell Firm
Our firm has consistently shown support for the Jacksonville Historical Society. As the oldest law firm in continuous existence in Florida, Bedell has a long-standing history of providing exceptional legal services to our clients.
Our expertise encompasses a wide range of practice areas, including civil, criminal, and family law litigation. If you have a legal matter that requires a depth of experience in the matter, contact our Jacksonville attorneys at (904) 353-0211.