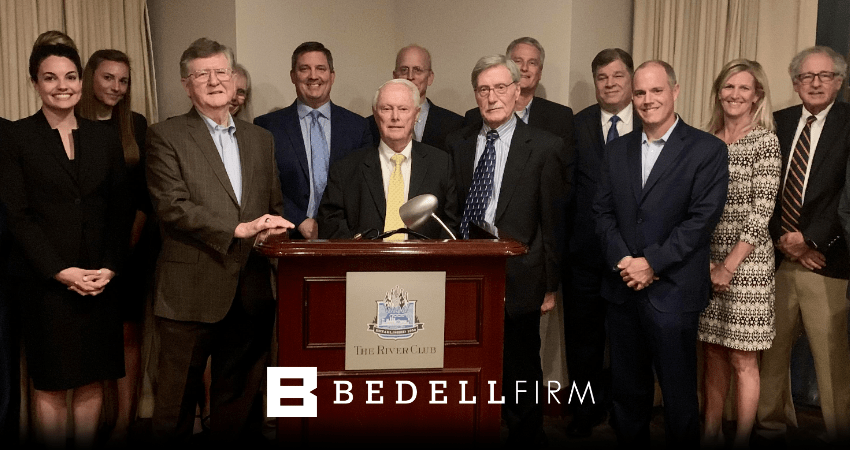 Bedell Firm Celebrates the Lifetime Achievements and Retirement of Charles P. Pillans, III
In April, current and former members of the Bedell Firm and their families came together to recognize former director Charles P. Pillans, III. Pillans retired from the firm in 2020 after 53 years at the Bar. Over the course of his legal career, he was recognized as one of the top attorneys in Florida, earning a variety of accolades at the state and national levels. Pillans served as Chairman for several professional associations, including the Florida Board of Bar Examiners and The Florida Bar Professional Ethics Committee. He was also a Master of the Bench for the Chester Bedell Inn of Court.
The Bedell Firm is collecting well-wishes, memories, and congratulations to share with Mr. Pillans. Click the link below to sign his digital retirement card.